Advait Chauhan spills the beans on Aamir Khan's screen test as Shakti Kumaarr for Secret Superstar
Though Aamir appears only in an extended cameo in Secret Superstar, his character Shakti Kumaarr is not one that can be easily forgotten. In an exclusive chat with media , director Advait Chauhan talks about how this role came into being and how he convinced Aamir to do it.
Aamir Khan and Zaira Wasim's Secret Superstar is directed by debutant director Advait Chauan. In an exclusive chat with media  Advait, who has previously worked as Aamir's manager for almost five years, reveals some fun stories from the sets about working with Aamir and Zaira in the capacity of a director.
Secret Superstar is like a dream-come-true for Advait, and that is why he enjoyed himself every day on the shoot. He shares how he, being a hardcore Aamir fan even from his younger days, came up with the funky character of Shakti Kumaarr and moreover, how he convinced Aamir to do the role.
So, how was it dealing with Aamir — first as a manager, then as a director? Advait says, "Actually, both the times, it was so easy to deal with him because Aamir is such an easy person. He is so straightforward, so no-nonsense, treats everyone like an equal. He is so gentle and so kind. That actually whether you are managing him, you are directing him, or you are his co-actor, it feels like he is making everyone so comfortable. And because he is like that, it becomes easy to direct or manage him. He is a really relaxed, easy, chilled out person."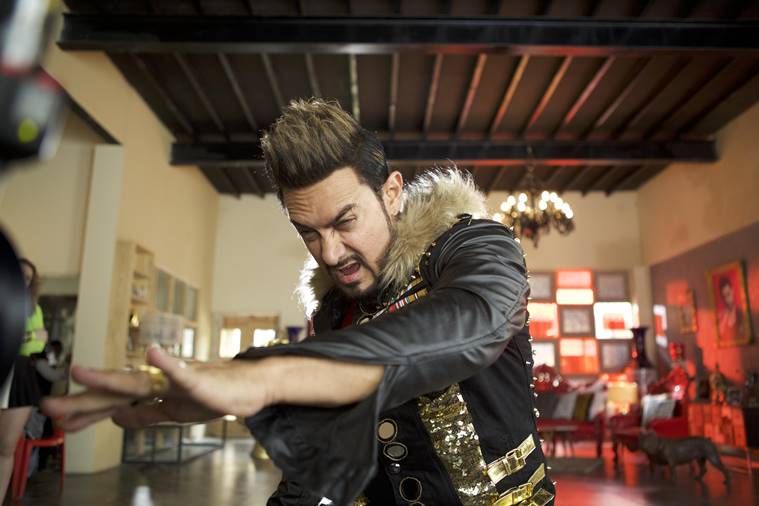 Though Aamir appears only in an extended cameo in Secret Superstar, his character Shakti Kumaarr is not one that can be easily forgotten. Contrary to the roles we have seen Aamir essay in the recent past, Shakti is a borderline cheap and flirtatious music director wearing tight flashy t-shirts and sporting blonde highlights. He is sure to remind you of the days Aamir used to do quirky, Bombay tapori characters like the ones in Rangeela, Mela and Ghulam. And in our chat, Advait talks about how this character came into being. How Advait used to be a fan of the 'tedha' Aamir Khan characters and wanted to bring that back on screen.
He remarks, "To be honest, I had written the part keeping Aamir in mind, like his dialogue delivery and everything. I have grown up watching all of Aamir's earlier films like Rangeela, Jo Jeeta Wohi Sikander, Andaz Ka Aapna, and they all have a slightly 'Bombay Tapori' quality to them. Something that Aamir used to do earlier, they are not 'doodh ka dhula', they are slightly 'tedha', slightly like 'teekha.' And as an Aamir Khan fan, I really enjoy watching that colour on him. So I wanted to create a character who is totally 'tedha' because I wanted to watch him like that. I had written Shakti for him but I was scared to pitch it to him. So first I made sure that he likes the script, that he signs me as a director, then I suggested that he do the part."
One of my toughest roles!

Posted by Aamir Khan on 2017 m. rugsėjis 27 d.